Read some funny, absurd and sarcastic travel quotes from people who are in a love-hate relationship with traveling.
1. He didn't really like travel, of course. He liked the idea of travel, and the memory of travel, but not travel itself. – Julian Barnes
2. People are often frightened of Parisians, but an American in Paris will find no harsher critic than another American. – David Sedaris
3. What is it about maps? I could look at them all day, earnestly studying the names of towns and villages I have never heard of and will never visit… – Bill Bryson
4. I have panicked unnecessarily in all four corners of the globe. – Jon Ronson
5. Modern traveling is not traveling at all; it is merely being sent to a place, and very little different from becoming a parcel. – John Ruskin
6. You can handle just about anything that comes at you out on the road with a believable grin, common sense and whiskey. – Bill Murray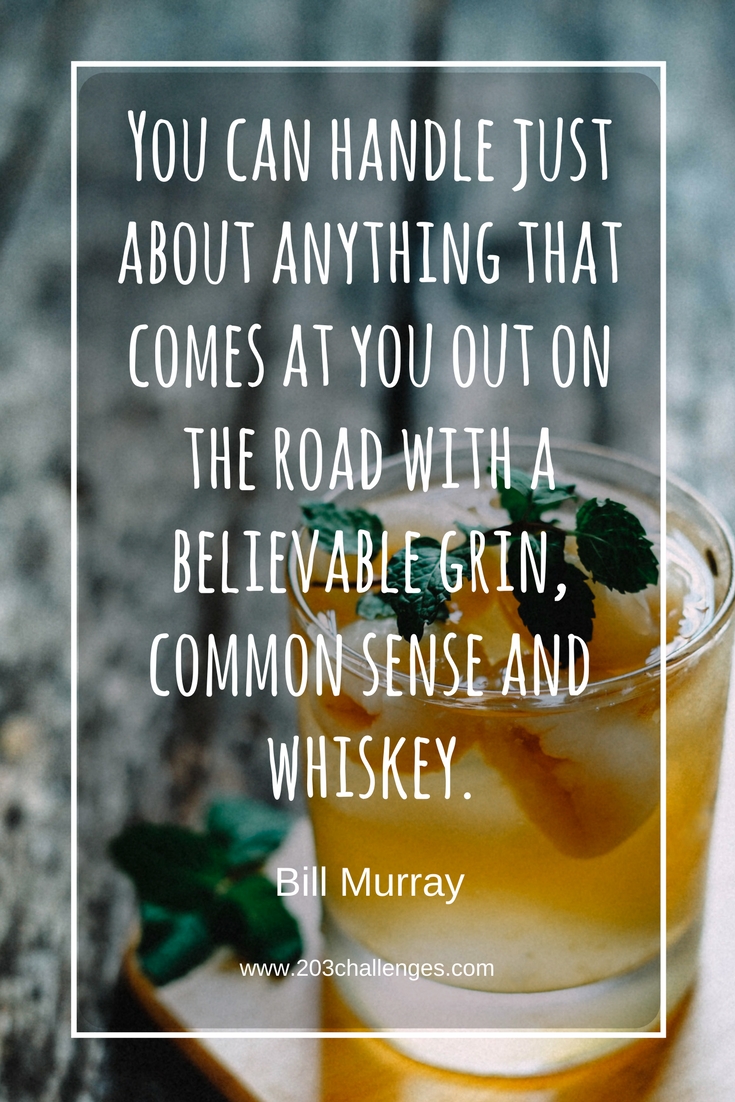 7. In Paris they just simply opened their eyes and stared when we spoke to them in French! We never did succeed in making those idiots understand their own language. – Mark Twain
8. The gentle reader will never, never know what a consummate ass he can become until he goes abroad. I speak now, of course, in the supposition that the gentle reader has not been abroad, and therefore is not already a consummate ass. – Mark Twain
9. Every Englishman abroad, until it is proved to the contrary, likes to consider himself a traveler and not a tourist. – Evelyn Waugh 
10. In some peculiar way, indeed, the rules were now beginning to seem quite logical. It was then I knew that I had been in India long enough. – Tahir Shah
11. Adventure, yeah. I guess that's what you call it when everybody comes back alive. – Mercedes Lackey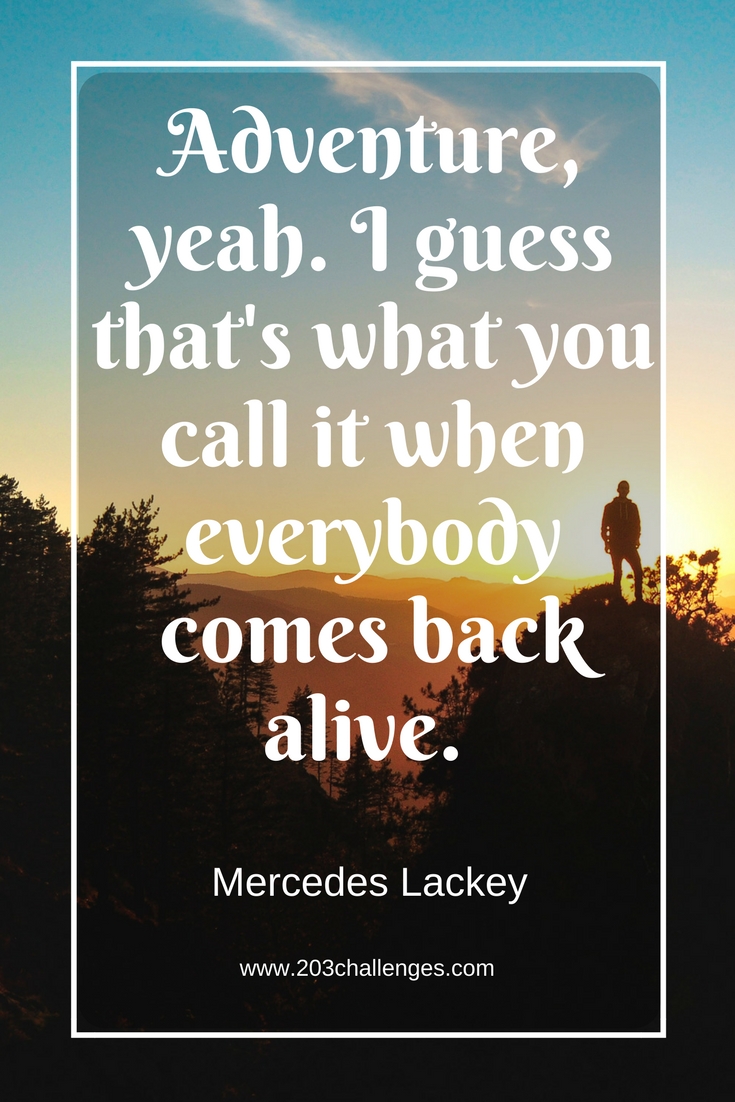 12. Statuettes of drunken sailors, velvet pictures of island maidens, plastic seashell lamps made in Taiwan. What contempt the people who think up souvenirs have for other people. – Diane Johnson
13. Sometimes the road less traveled is less traveled for a reason. – Jerry Seinfeld
14. It can hardly be a coincidence that no language on earth has ever produced the expression, 'As pretty as an airport'. – Douglas Adams
15. It is impossible to travel faster than light, and certainly not desirable, as one's hat keeps blowing off. – Woody Allen 
16. He has a passport," my classmates would whisper. "Quick, let's run before he judges us! – David Sedaris
17. It is the right of a traveler to vent their frustration at every minor inconvenience by writing of it to their friends. – Susanna Clarke
18. Boy, those French. They have a different word for everything. – Steve Martin
19. A hotel room all to myself is my idea of a good time. – Chelsea Handler
20. Switzerland is only bearable covered with snow," Aunt Augusta said, "like some people are only bearable under a sheet. – Graham Greene
21. There are two kinds of travel: first class and with children. – Robert Benchley
22. When preparing to travel, lay out all your clothes and all your money. Then take half the clothes and twice the money. – Susan Heller
23. Kilometers are shorter than miles. Save gas, take your next trip in kilometers. – George Carlin
24. Airline travel is hours of boredom interrupted by moments of stark terror. – Al Boliska
25. Airplane travel is nature's way of making you look like your passport photo. – Al Gore
26. I crossed a time zone and I feel younger already. If I keep traveling west, I can become immortal! – Jarod Kintz
27. You define a good flight by negatives: you didn't get hijacked, you didn't crash, you didn't throw up, you weren't late, you weren't nauseated by the food. So you are grateful. – Paul Theroux
28. There is nothing safer than flying – it's crashing that is dangerous. – Theo Cowan
29. Another well-known Paris landmark is the Arc de Triomphe, a moving monument to the many brave women and men who have died trying to visit it." – Dave Barry
30. The worst thing about being a tourist is having other tourists recognize you as a tourist." –Russell Baker
31. One senses that, in these conditions, no amount of wet-wiping could bring true hygiene. – Tahir Shah
>>> Discover more thematic collections of travel quotes.