Tomislav Perko was a stockbroker in Croatia until the 2008 financial crisis ravaged his industry, leaving him jobless. Instead of sulking, he decided to make the best of the situation and started traveling the world. Since that moment he has visited over 40 countries, hitchhiked 31,000 mi (50,000 km) and survived on a budget of $10 a day. He shares his experience in his books "1000 Days of Spring" and "1000 Days of Summer".
We had a chat with him about his journey. Here is what he told us:
Who is Tomislav Perko and what does he dream of?
I'm just a regular, everyday, normal guy who did something unusual and extraordinary – I traveled the world, with almost no money. I am 32, people tell me that I am a travel writer and a public speaker, and I dream of many, many things. And they keep changing. But the most important thing is to follow them, no matter what they are.
I never travel without... a smile on my face and common sense in my head.
The hardest part of adopting a traveler's lifestyle was… having to leave my family and friends in order to follow my dreams.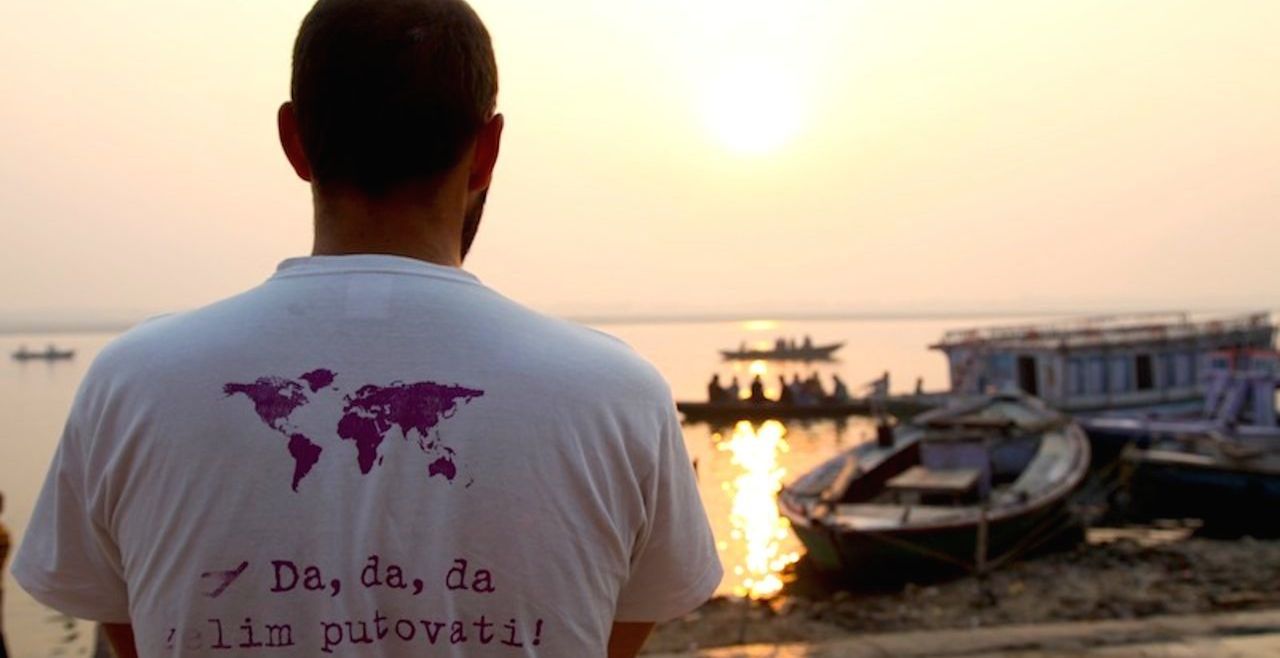 The strangest thing that ever happened to me on the road was… There were many, but let's say that it was pretty strange when a guy picked me up around Amsterdam, and in our conversation we realized that his business partner picked me up few months ago while I was hitchhiking in Croatia.
The most challenging trip I've ever taken was… sailing across the Indian ocean on a 13-meter sailing boat. I'd never sailed before, and it took us 45 days to get from Australia to Africa.
The most helpful thing I've learned on the road that could be used in everyday life… Lack of prejudices is definitely one of them. Not judging people, but trying to understand why they do the things they do, no matter how much we tend to disagree with them.
The most common obstacles that stop people from traveling are… There is only one, actually – fear. Fear of the unknown, fear of lack of money, fear that something bad will happen, fear about what we are going to do when we come back… But the thing with this kind of fear is that is irrational – why should we be afraid of things we've never tried before?
My tips for overcoming these obstacles… Don't think too much. Just do stuff, and then see if there is anything to be afraid of.
The best means of low-budget transportation is… For me it was hitchhiking. Not only do you save money, but you can cover plenty of distance fast, and meet cool people on the way.
The best kind of low-budget accommodation is… Couchsurfing. Same as with hitchhiking – not only does it allow you to sleep for free, but it gives you the most valuable thing on your journeys: new friendships.
The best way to earn money on the road… Get a job in first-world country. In a little bit of time you can earn a lot of money.
In my book "1000 days of Spring" you will find… my life story, from the point I quit my job as a stockbroker to the point when I headed off on my round-the-world trip that lasted almost three years.
It is important to challenge yourself when you travel, because… if you don't, life is boring and monotonous.
One travel challenge for our readers… Try to hitch a ride, anywhere. It can be in your own city. Or pick up someone if you drive a car.