The challenge: read these New York City quotes and check how many of these words said by famous people are true according to your experience:
1. When I'm in New York, I just want to walk down the street and feel this thing, like I'm in a movie. – Ryan Adams
2. If you want to become a real New Yorker, there's only one rule: You have to believe New York is, has been, and always will be the greatest city on earth. The center of the universe. – Ellen R. Shapiro
3. There is something in the New York air that makes sleep useless. – Simone de Beauvoir
4. London is satisfied, Paris is resigned, but New York is always hopeful. – Dorothy Parker
5. New York is an ugly city, a dirty city. Its climate is a scandal, its politics are used to frighten children, its traffic is madness, its competition is murderous. But there is one thing about it: Once you have lived in New York and it has become your home, no place else is good enough. – John Steinbeck
6. It is ridiculous to set a detective story in New York City. New York City is itself a detective story. – Agatha Christie
7. I would give the greatest sunset in the world for one sight of New York's skyline. – Ayn Rand
8. More than anything else New York is a city of superlatives, a place where the best, the brightest, the biggest is the norm. – Marilyn J. Appleberg
9. New York is really the place to be; to go to New York, you're going to the center of the world, the lion's den. – Zubin Mehta
10. A hundred times I have thought: New York is a catastrophe, and fifty times: it is a beautiful catastrophe. – Le Corbusier
11. One belongs to New York instantly, one belongs to it as much in five minutes as in five years. – Thomas Wolfe
12. I get out of the taxi and it's probably the only city which in reality looks better than on the postcards, New York. – Milos Forman
13. One can't paint New York as it is, but rather as it is felt. – Georgia O'Keefe
14. You haven't lived until you died in New York. – Alexander Woollcott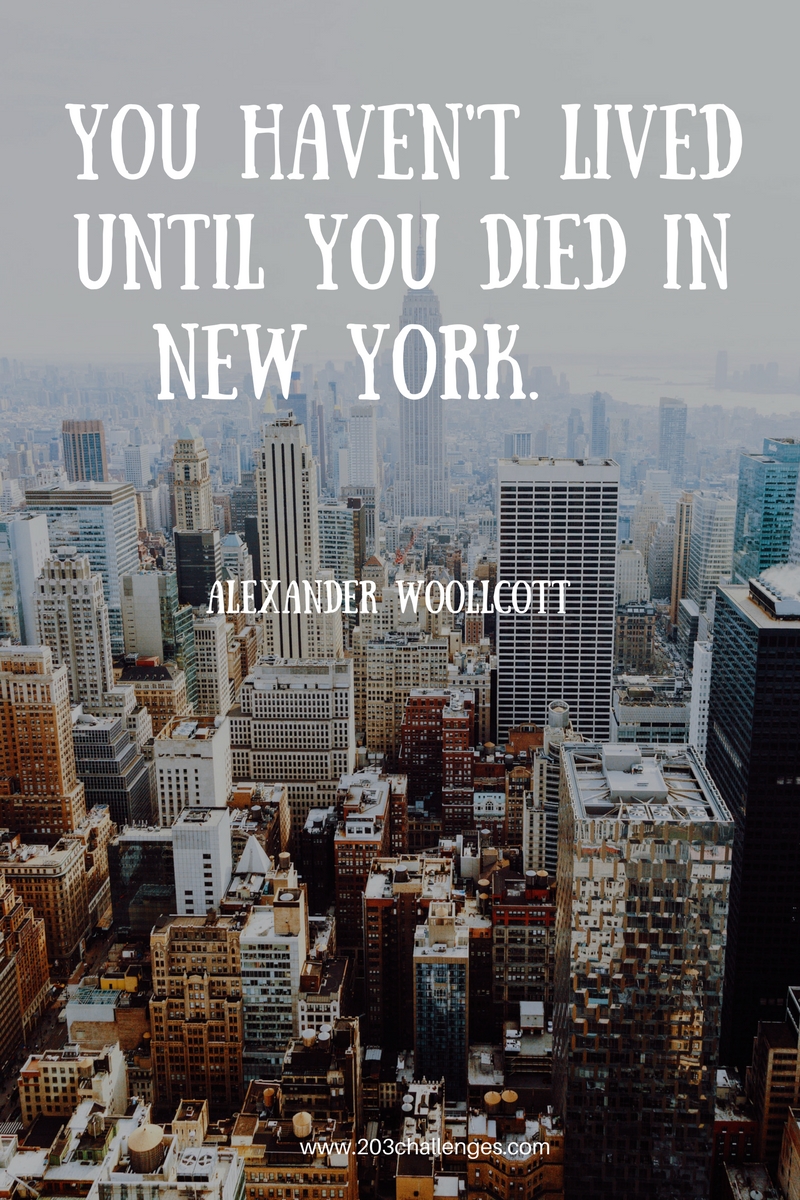 15. New York is a diamond iceberg floating in river water. – Truman Capote
16. When you leave New York you ain't going anywhere. – Jimmy Breslin
17. It was never built for the comfort and happiness of its citizens, but to astonish the world. – Susan Ertz
Pin it for later:
>>> Discover more thematic collections of travel quotes.