Read our pick of the best funny, profound and thoughtful quotes about Japan.
1. When you look at Japanese traditional architecture, you have to look at Japanese culture and its relationship with nature. You can actually live in a harmonious, close contact with nature – this very unique to Japan. – Tadao Ando
2. Japan is the most intoxicating place for me. The Japanese culture fascinates me: the food, the dress, the manners and the traditions. It's the travel experience that has moved me the most. – Roman Coppola
3. Japan never considers time together as time wasted. Rather, it is time invested. – Donald Richie
4. The Japanese have two words: "uchi" meaning inside and "soto" meaning outside. Uchi refers to their close friends, the people in their inner circle. Soto refers to anyone who is outside that circle. And how they relate and communicate to the two are drastically different. To the soto, they are still polite and they might be outgoing, on the surface, but they will keep them far away, until they are considered considerate and trustworthy enough to slip their way into the uchi category. Once you are uchi, the Japanese version of friendship is entire universes beyond the average American friendship! Uchi friends are for life. Uchi friends represent a sacred duty. A Japanese friend, who has become an uchi friend, is the one who will come to your aid, in your time of need, when all your western "friends" have turned their back and walked away. – Alexei Maxim Russell
5. Maitake mushrooms are known in Japan as 'the dancing mushroom.' According to a Japanese legend, a group of Buddhist nuns and woodcutters met on a mountain trail, where they discovered a fruiting of maitake mushrooms emerging from the forest floor. Rejoicing at their discovery of this delicious mushroom, they danced to celebrate. – Paul Stamets
6. Teaism is a cult founded on the adoration of the beautiful among the sordid facts of everyday existence. – Kakuzo Okahura
7. One glass of water doesn't equal another. One may just appease the thirst, the other you may enjoy thoroughly. In Japan, people know about this difference. – Jil Sander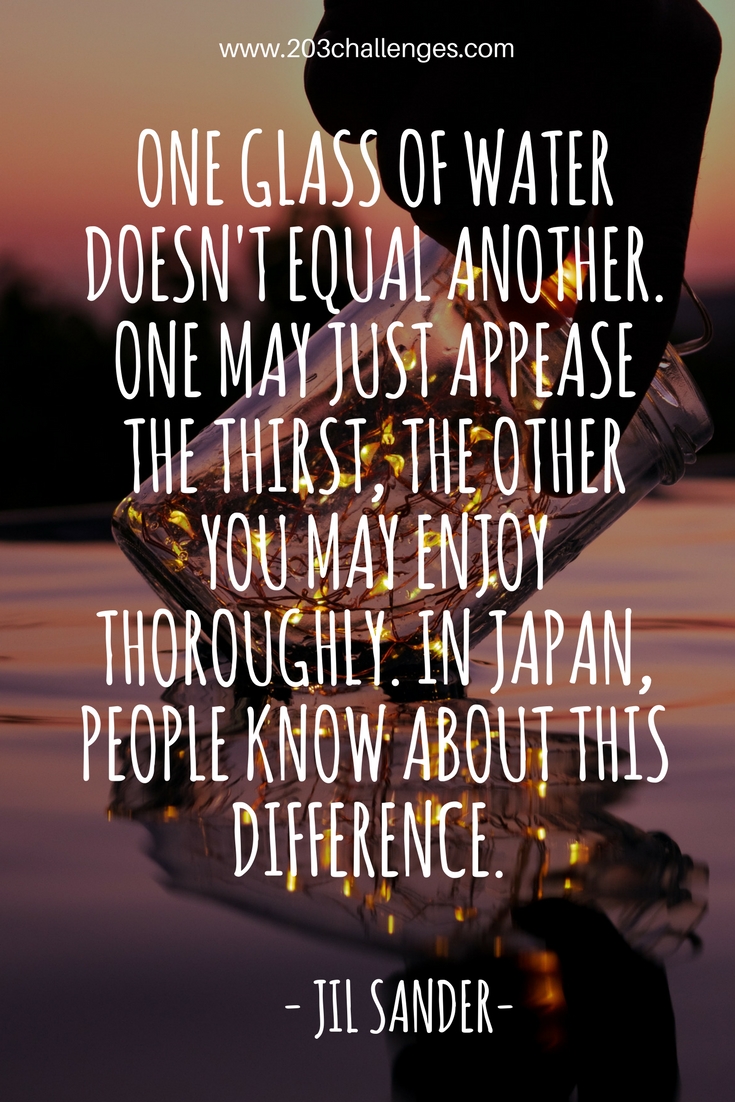 8. What they have done in Japan, which I find so inspirational, is they've brought the toilet out from behind the locked door. They've made it conversational. People go out and upgrade their toilet. They talk about it. They've sanitized it. – Rose George
9. Japan is very cosmopolitan – it values its origins, but a world view hovers above this narrow perspective. The interest of the Japanese in their folk culture is transcendental. – F. Sionil Jose
10. If your computer speaks English, it was probably made in Japan. – Alan Perlis 
11. Japan, not only a mega-busy city that thrives on electronics and efficiency, actually has an almost sacred appreciation of nature. One must travel outside of Tokyo to truly experience the 'old Japan' and more importantly feel these aspects of Japanese culture. – Apolo Ohno
12. Japanese are one of the most punctual people he had ever worked with. They could, he imagined, put the Germans to shame in their high expectation for timeliness. – Vann Chow
Shinrin-yoku: How to practice the Japanese tradition of forest bathing [INFOGRAPHIC]
>>> Discover more thematic collections of travel quotes.
Pin it for later: